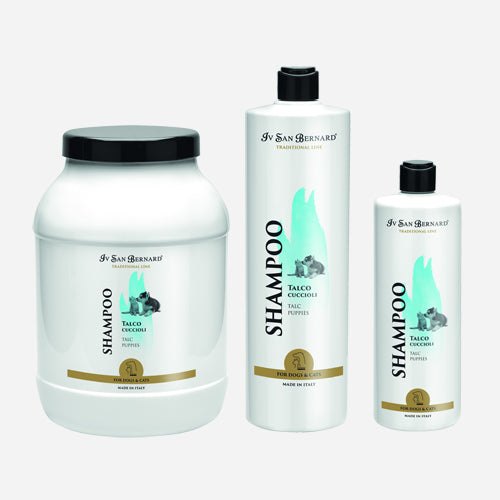 Talc Shampoo
Special shampoo for puppies and kittens.
A very soft cleansing shampoo, developed specially for the young animal's coat. It leaves a gentle odour of delicate Talc Powder and it will not irritate the eyes.
Instructions for use:
Wet the coat thoroughly and rub the shampoo gently into the hair for about three minutes. Rinse well and apply the Talc Powder Balsam. Due to the gentleness of the talc shampoo and balsam, the young animals can be washed as often as desired.
This product is over 90% bio-degradable. _
_
This product is at least 90% biodegradable.
Dilution: 1:5