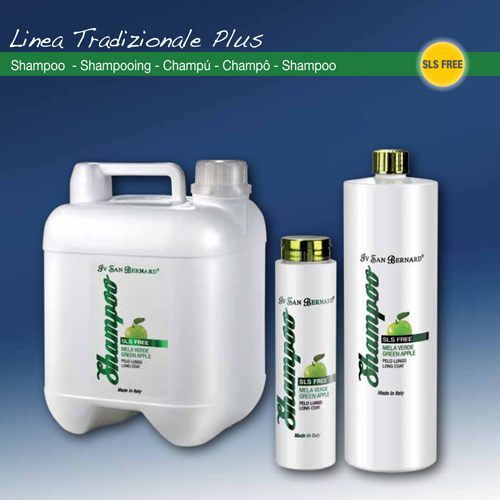 Green Apple Shampoo SLS Free
Shampoo with a fresh green apple fragrance, for long-haired dogs and cats. It moisturizes and restores the coat, giving shininess and softness. Tangles can be removed without irritating the skin.
Instructions for use: Dilute 1 part of shampoo to 3 parts of water. Wet the coat with lukewarm water and rub the necessary amount of shampoo slightly into the coat for a few minutes. Rinse thoroughly with warm water. For the best result use the lemon Balsam Iv San Bernard This product is more than 90% biodegradable. Due to the absence of sodium lauryl sulfate, the shampoo produces less lather.
This product is over 90% bio-degradable. _
Dilution: 1:3
300ml – 1L- 5L
The pump si not included!
https://poilstage.japcommunication.com/en/boutique/pompe-5l-isb/
We advise you to use the conditioner apple SLS free with this shampoo:
https://poilstage.japcommunication.com/boutique/green-apple-balsam-sls-free/