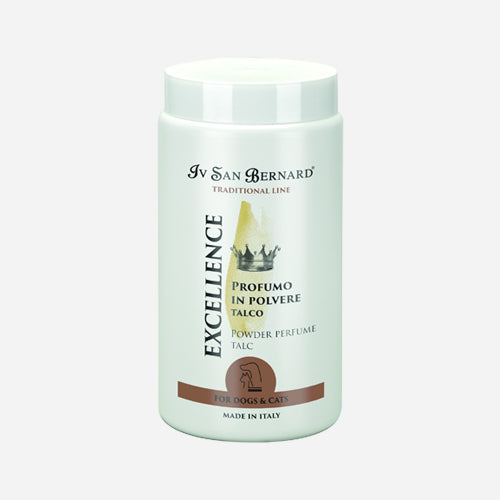 Excellence powder perfume
Talc scented powder. Thanks to the high concentration of the components, the perfume will last a long time into the coat. EXCELLENCE has to be used on a clean coat.
Instructions for use:
Brush the coat well. Sprinkle a small amount of Poudre de parfum onto the coat and rub softly. Then brush the coat again.
80gr