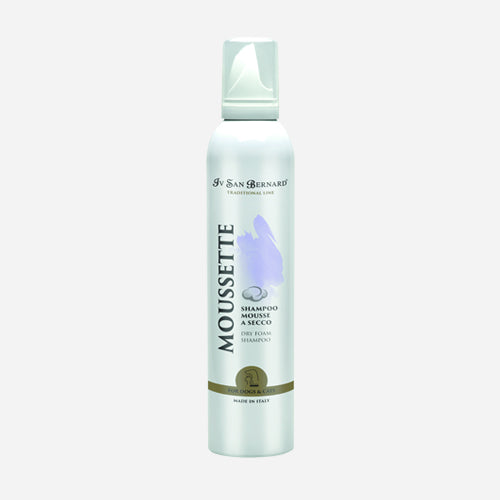 Moussette dry Shampoo
Dry shampoo This mousse shampoo cleanses the coat thoroughly and gives volume. Good in emergencies. SPECIFIC for All Breeds. Excellent for ferrets too! Dry foam shampoo which cleanses the coat, scors and gives softness and shine.
Instructions for use:
Brush the coat first. Shake the can well before use. Spray the right amount of foam evenly on the coat. (Dependent on the pet's size 1 to 3 presses). Give a quick massage and remove the remainder after 5 minutes with a clean, dry towel. Then brush the coat again.
Brush again carefully.
250 ml.