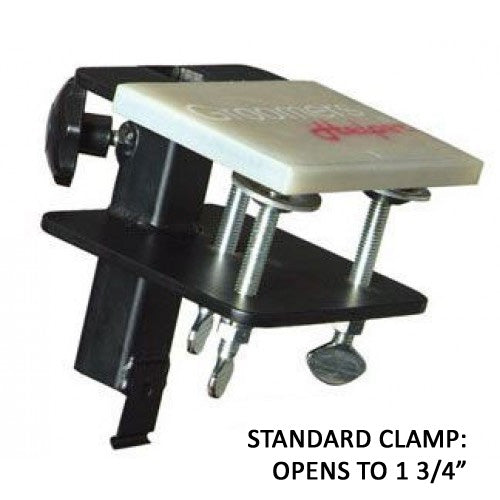 Groomer's Helper® 1″ Standard Table Clamp
Groomers Helper® Arms and Clamps are the strongest, highest quality, most overbuilt arms and clamps available in the Professional Grooming Industry. Designed and developed after years of testing in our own working salon.
This grooming clamp features a heavy-duty welded steel construction for years of use. There is a spring steel tension clip at the bottom to prevent the grooming arm from sliding down while adjusting the height, and a silicon pad on top to help keep the clamp from damaging the grooming table top. It also has a stainless steel core to prevent rusting to the grooming arm.
FEATURES:
Rubber Top Cover to protect the table and clamp.
Swivel cup washers to protect the underside of the tabletop when tightened.
Hardened steel bolts for extra durability & stability.
Stainless Steel Core prevents rusting to the arm.
Locking Nuts prevents clamp from loosening once set in place.
Spring Steel Safety Clip prevents grooming arm from falling on groomers or dogs.
Extra Strong ¼" Powder coated plate steel construction.
Conversion kit to ¾" arms available.
This is the ONLY clamp in the industry with these bolt locking and safety features.
This clamp opens to a maximum of 1 3/4″ and is designed to be used with a 1″ width, square grooming arm.