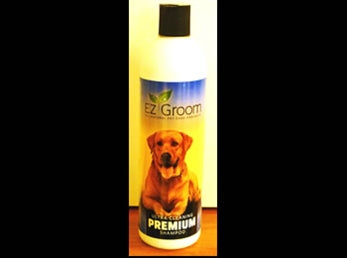 Ez-Groom ​Shampoo​ ​Ultra​ ​Cleaning​ ​Premium​ ​16​ ​oz​
EZ-Groom Ultra Cleaning Premium Shampoo is specially formulated for professional groomers. It is made with natural, botanical ingredients and it has a balanced pH even for the dirtiest dogs.
The hair becomes shiny and shimmering.
This shampoo is hypoallergenic, without tears and gives off a very gentle fragrance. It can be used on cats.
Concentration 16:01
For best results, it is recommended to use Ultra Rich Creme Rince after shampooing.