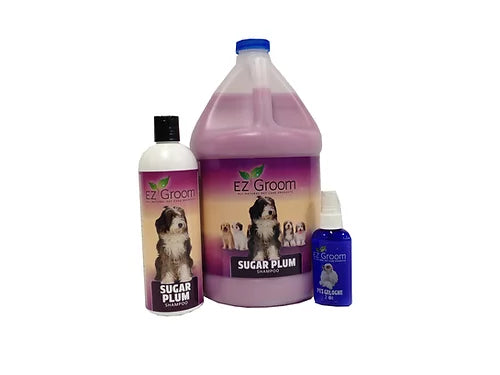 Ez-Groom Shampoo​ ​Sugar​ ​Plum​ ​
This rehydrating shampoo is made from soft baby shampoo with extracts of sweet plum and protein silk. It contains powerful moisturizers and conditioning agents.
It contains amino acids of silk that penetrate the cuticle and bind to the keratin of the hair to hydrate it.
The conditioning agents help maintain the water balance of the coat
Sugar Plum is safe for cats.
It is concentrated at 24: 1