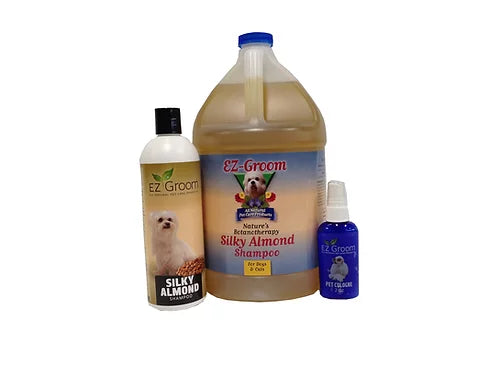 Ez-Groom Shampoo​ ​Silky​ ​Almond​ ​Gallon​
Silky Almond shampoo is a rehydrating shampoo with silk proteins and almond extracts. It is made from soft baby shampoo. It contains powerful moisturizing and revitalizing agents.
The amino acids of silk penetrate the cuticles of the hair formed of keratin, to hydrate and fortify it. The hair will always maintain its humidity threshold.
This shampoo can also be used on cats
It is Concentrated 16:01