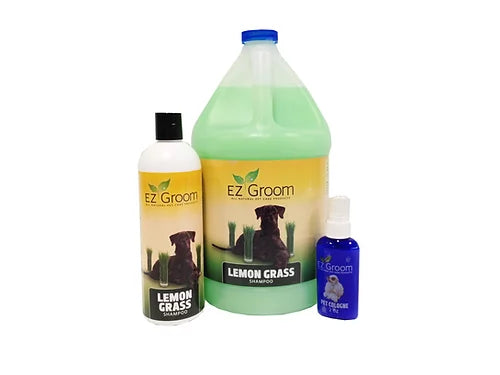 Ez-Groom Shampoo​ ​Lemon​ ​Grass
Lemon Grass shampoo is made with mild cleansers that effectively eliminate dirt, mud and grime. This shampoo is suitable for dogs and cats. It removes grease and unpleasant odors and controls frizz.
This shampoo is extremely soft, it does not irritate the skin of the animal or the hands of the groomer.
It is concentrated 24: 1