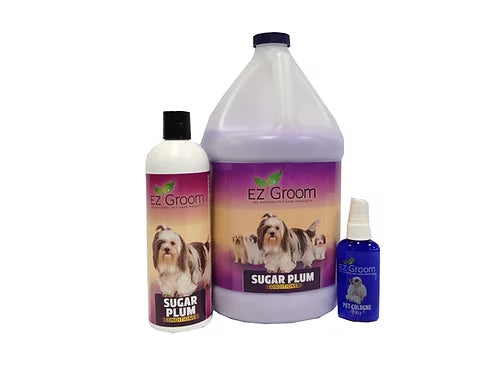 Ez-Groom ​Sugar​ ​Plum​ Conditioner
The Sugar Plum Conditioner or Sweet Plum is made from a formula that allows a good revitalization of the hair through the combination of wheat germ oil, wheat germ protein and silk protein.
The wheat germ oil will preserve the moisture of the hair. The silk protein will replace the natural oils of the skin and the proteins lost due to the damage caused by other inapropriate shampoos and the environment. Disentangling will be greatly facilitated.
The germ protein repairs and reconstructs the damaged parts of the hair, which will make the coat holy and shiny without weighing it down.
It is concentrated at 8: 1.
Can be used on cats.