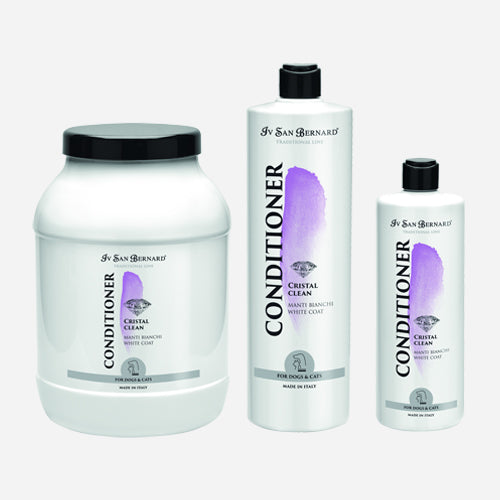 Cristal Clean Conditioner
Conditioner designed for white coated pets. It restores softness to dull coats giving nourishment and protection. Its anti-yellowing action gives back the natural white of the coat and makes it shine.
Instructions for use:
After having washed the pet with CRISTAL CLEAN SHAMPOO, apply CRISTAL CLEAN CONDITIONER thoroughly on the coat. Massage and rinse well.
500ml – 1L – 3L
Dilution: 1:3