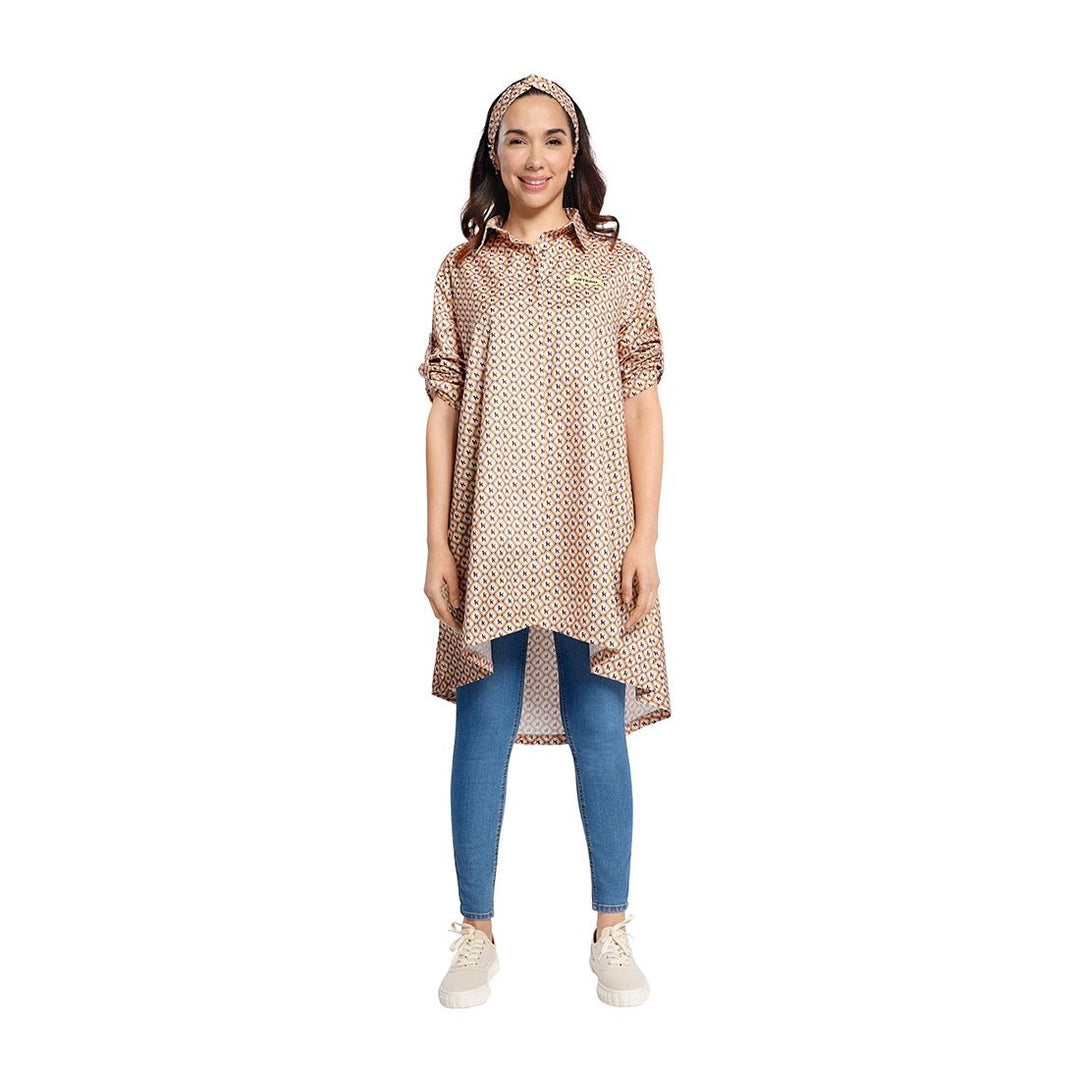 Chemisier Artero Tokyo
Tokyo Abstrack Smock Features
This polyester smock for canine grooming was made with high-end materials to offer a durable and resistant product:

-Perfect height. Its design offers a long textile that reaches above the knees of the dog groomer, so that it protects the clothes when cutting the dog's hair.
-Adjustable sleeves with rounded hems that allow complete freedom of movement whatever the style of cut, especially on the wrists of the designer.
-Technological fabric. This coat for canine groomers is entirely made of polyester fibers, which makes it possible to obtain an extremely resistant textile. In addition, its innovative fabric regrows hair with very little static electricity and does not affect the natural movement of the body.
-Aesthetic profile,
-Excellent range of durability and resistance, thanks to the fact that it is made with synthetic fibers in a very closed mesh fabric. This gives breathability to the garment and offers great tear resistance.
-100% Made in Spain

How to use
Using this Tokyo Abstrack Dog Grooming Smock is recommended whenever you need to trim or detail the dog's hair.

-Adjust the collar and sleeves before you start cutting or detailing, taking into account the level of freedom of movement required.
-Adjust and fix the internal knob according to the taste of each canine groomer.
- Shake the blouse before and after putting it on to make sure that no hair remains attached to the fabric.

Composition
The Artero Tokyo Abstrack model blouse is made with high quality synthetic fibers that guarantee a wide range of textile life:

-Textile entirely in long fiber polyester.
-Injected plastic buttons.

Maintenance of the polyester coat for dog grooming
To increase the life of the polyester dog coat, the following is recommended:

-Clean and remove excess hair between each use, especially at the junction of the flap and on the internal button placket, as well as on the adjustable sleeves.
-Wash in cold water or at a temperature of 40°C maximum.
- Dry the polyester coat for dog grooming preferably outdoors.