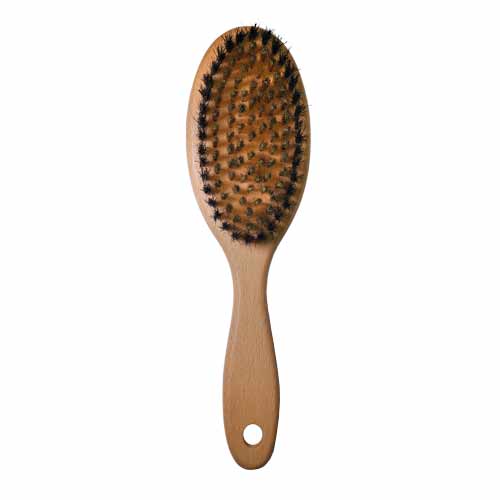 ARTERO copper pin brush
Ionized Copper and natural bristle brush.
Wooden handle and grip.
The copper bristles help eliminate dead hair, dust, dander and dirt from the surface of the coat.
They help give a wonderful shine to the coat.
The natural bristles give a polished, soft finish avoiding static electricity.
Do not allow the copper pins to get wet.
Ideal for all types of coats.