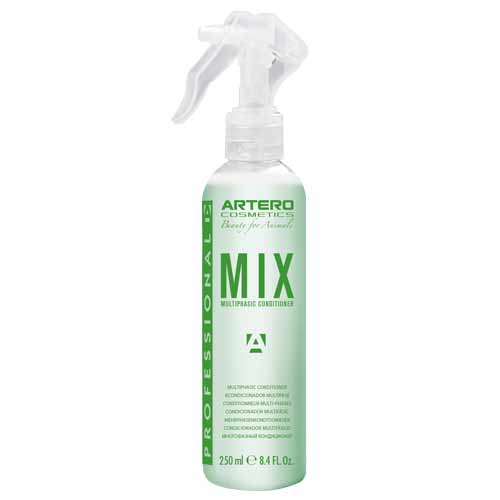 Artero 'Mix' Conditioner Spray
Anti-static properties that allow for effortless brushing
Able to de-matt and keep matt free betwwen brushing
Volumizing effect allows for a better finish in dense, curly and long coats
Can also be used as a scissoring spray .
Shake well, then spray the area and begin brush.
On a wet coat, towel dry first. Then, spray mix and begin brushing, No need to rinse out product, just dry into the coat.
On dry coat, spray directly on the coat and begin to brush.