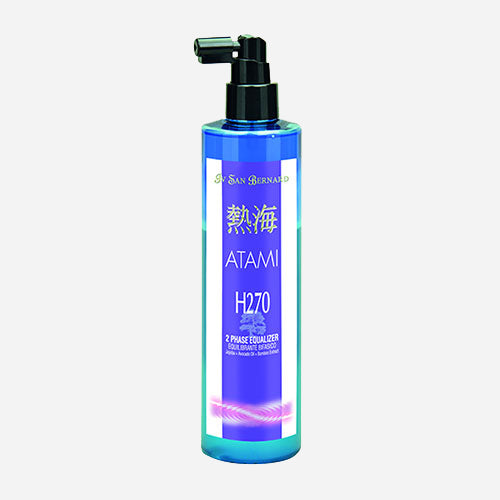 H270 2 Phase Equalizer – BALANCER FLUID
A versatile, instant, deep penetrating and re-structurant fluid based on Jojoba, Avocado oil and Bamboo extracts. Thanks to its components it's ideal for un-tangling, to give volume, tone and shine.
Instructions for use:
Shake well before use to mix the active elements. Spray small amounts on a damp coat. Do not rinse.
_ Do not rinse
300 ml.