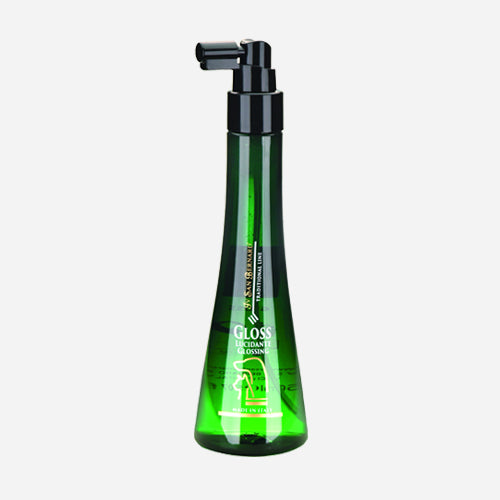 Gloss
Made with silk proteins, it is an excellent glossing product and imparts a beautiful gloss and shine. Gorgeous on golden retrievers and to accentuate highlights after a pigment treatment. A little goes a very long way. Glossing for the coat. It gives shine and silkiness to the hair. Designed to nourish without making the coat greasy.
Instructions for use:
Use the GLOSS at the end of grooming. Spray the GLOSS at a distance of 10 cm. over the entire coat and leave for a while. Brush with a soft brush to add the silky shine.
125 ml.