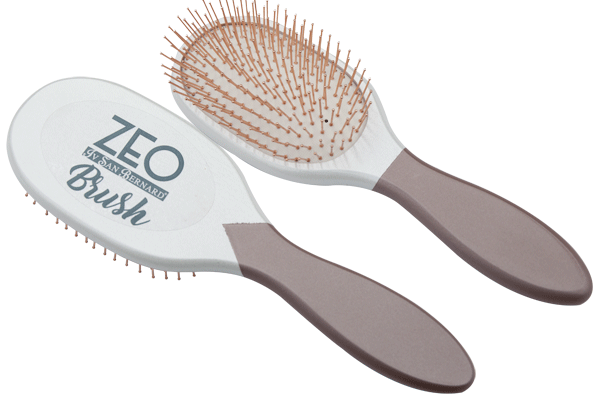 Zeo Copper Brush- Large
Innovative and functional design, this zeo brush has 17 mm copper pins attached to a soft pad. This brush should only be used for final finish as it gives shine to the coat. The copper brush is antibacterial and anti-static.
From the iconic design of the Zeolithe line, this practical and original pneumatic brush takes shape. The Zeo Brushes are equipped with a vulcanized pneumatic cushion and synthetic and natural bristles. The mix of selected and top quality materials makes them perfect for a detangling and anti-break action.